Simon Morales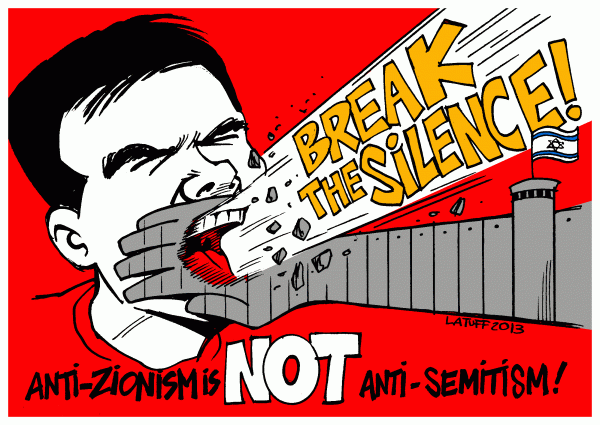 Shadowy Group Attempts to Cover Up for Israel's Palestinian Genocide with the Help of California State Senator Scott Wiener.
SAN MATEO, CA, September 14, 2023 – Allegations have emerged that a legal group backed by Israel is actively attempting to manipulate the ethnic studies curriculum taught in California schools, with one state senator reportedly implicated in these actions.
Sources tell us that California State Senator Scott Wiener (D) has been calling California school district superintendents inquiring about their ethnic studies curriculum, urging them to stop teaching the truth about Israel's barbaric treatment of the Palestinian people they forcibly displaced. This news needs to be spread to voters who support the Palestinian people.
In 2021, California Governor Gavin Newsom implemented the requirement of ethnic studies as a prerequisite for high school graduation, marking the state as a pioneer in this initiative. Newsom's communication on October 8, 2021, to the state Assembly elucidated his endorsement of Assembly Bill 101, which mandated a mandatory one-semester ethnic studies course for high school graduation, effective from the 2025-2026 academic year for students graduating in 2029-2030.
Certain school districts, such as San Francisco Unified, San Mateo Union High School, and Jefferson Union High School districts, took proactive measures by designing and implementing their ethnic studies curriculum ahead of the legal mandate. This approach ensured a smoother transition due to educators' awareness of the curriculum's significance.
Ethnic studies explore histories, cultures, and challenges faced by racial and ethnic groups within the United States. Its goal is to cultivate an understanding of how factors such as race, ethnicity, class, gender, and sexual orientation influence American society. Additionally, ethnic studies foster critical thinking and cultural awareness skills, all while offering oppressed nationalities an opportunity to observe their own stories acknowledged within the public school realm.
In May of 2022, the Deborah Project, an advocacy group linked to Israel and spearheaded by former Trump attorney Jerome Marcus, initiated a lawsuit that has raised questions about its motives. The case was filed on behalf of anonymous parents and teachers against the Liberated Ethnic Studies Model Curriculum Consortium (LESMCC) and the Los Angeles Teachers' Union. LESMCC, a consortium of ethnic studies scholars, aids school districts in crafting their ethnic studies curriculum in compliance with California's stipulation to offer ethnic studies courses in high schools by the 2025-2026 academic year. The lawsuit claims discrimination by LESMCC, citing that the group's website provided a link to an external resource that critiques Zionism. The complaint seeks a court order to bar the Los Angeles Unified School District from collaborating with LESMCC or any entity utilizing educational materials inconsistent with the Deborah Project's stance on Israel, which includes references to the widely held view that Israel is involved in apartheid. As of March 2023, the lawsuit was ongoing.
In June, college student Anna Rajagopal found herself targeted by the blacklist site StopAntisemitism, which named her "Antisemite of the Week" due to her vocal support for Palestinian rights. The post raised doubts about Rajagopal and her parents' Jewish identity. It urged followers to contact Rajagopal's employer and demand her dismissal. In the aftermath, Rajagopal was terminated by her employer, Avodah. However, the employer stated that the decision was unrelated to the StopAntisemitism profile. Despite enduring post-firing harassment, including inappropriate messages to her family, Rajagopal remains committed to advocating for Palestinian rights.
In September 2022, journalist Katie Halper was dismissed after discussing Rep. Rashida Tlaib's characterization of Israel as an "apartheid government" on Hill T.V.'s morning show "Rising." Halper's segment referred to reports by leading human rights organizations like Human Rights Watch and Amnesty International, documenting the Israeli government's apartheid policies. Halper's part was initially excluded, and she was removed from the program entirely. Nevertheless, she shared her segment through other platforms, revealing the censorship she encountered and reaffirming her support for Palestinian rights.
Although the Deborah Project and similar groups have reportedly influenced select school districts to modify their ethnic studies curriculum, erasing purported atrocities by Israel against Palestinians, the outcomes have been uneven. Speculations about dwindling funding have surfaced, although it's unclear whether this is a genuine trend or an effort to secure more funding, potentially from Israel through U.S. taxpayer funds.
The Deborah Project's legal actions extended to the Mountain View-Los Altos Union High School District, alleging that records related to a pro-Palestinian consultant hired for teacher training in Ethnic Studies were being withheld.
In circumstances where conventional pressure and intimidation tactics prove ineffective, these organizations purportedly resort to three strategies: infiltrating anti-Palestinian Zionists onto school boards, utilizing Freedom of Information Act (FOIA) requests for school district emails to uncover names of ethnic studies teachers, and financially influencing politicians, including State Senator Scott Weiner.
Insider sources suggest that California State Senator Weiner has allegedly been engaging with school district leadership to arrange meetings with superintendents, aiming to alter the ethnic studies curriculum through top-down approaches. This is far outside the scope of his duties as a state senator. Many voters who put Wiener in office also support the Palestinian people and would be appalled at his support of this type of revisionist history, usually reserved for Holocaust deniers.
There should also be an open investigation into Wiener's campaign funding to see if the breadcrumbs lead back to Israel. Wiener's actions could also be due to his lust to occupy Nancy Pelosi's seat in the U.S. House of Representatives. Either way, he is not acting on behalf of his voters, and he must be removed from office.
Accusations have arisen that the Deborah Project and State Senator Scott Weiner's reported involvement are engaged in a potential cover-up of the Israeli government's alleged genocide against the Palestinian population. The complexities surrounding these claims underscore the importance of transparency, impartiality, and an accurate historical representation in education. Humanity never benefits from the whitewashing of history, but to cover up a current genocide against the Palestinian people is both as irresponsible as it is outright appalling.
We call for:
Teachers' unions should fight for their harassed teachers and students who will be denied truthful history and social studies, and they should be prepared to strike if necessary.
Teachers' unions should refuse to donate to political campaigns of candidates working on Israel's behalf.
School districts should insulate teachers from outside forces trying to influence their course content. Freedom of speech should be the norm.
Scott Weiner must be forced to fully disclose his financial ties with Israel and the Deborah Project.
Unions and teachers must fight for the ugly truth about Israel and their subhuman treatment of the Palestinian population to constantly be told truthfully and unwaveringly.
The words antisemitism and anti-Zionism to never be allowed to be confused with each other again.